Practical Tools for Trumpet (McGregor)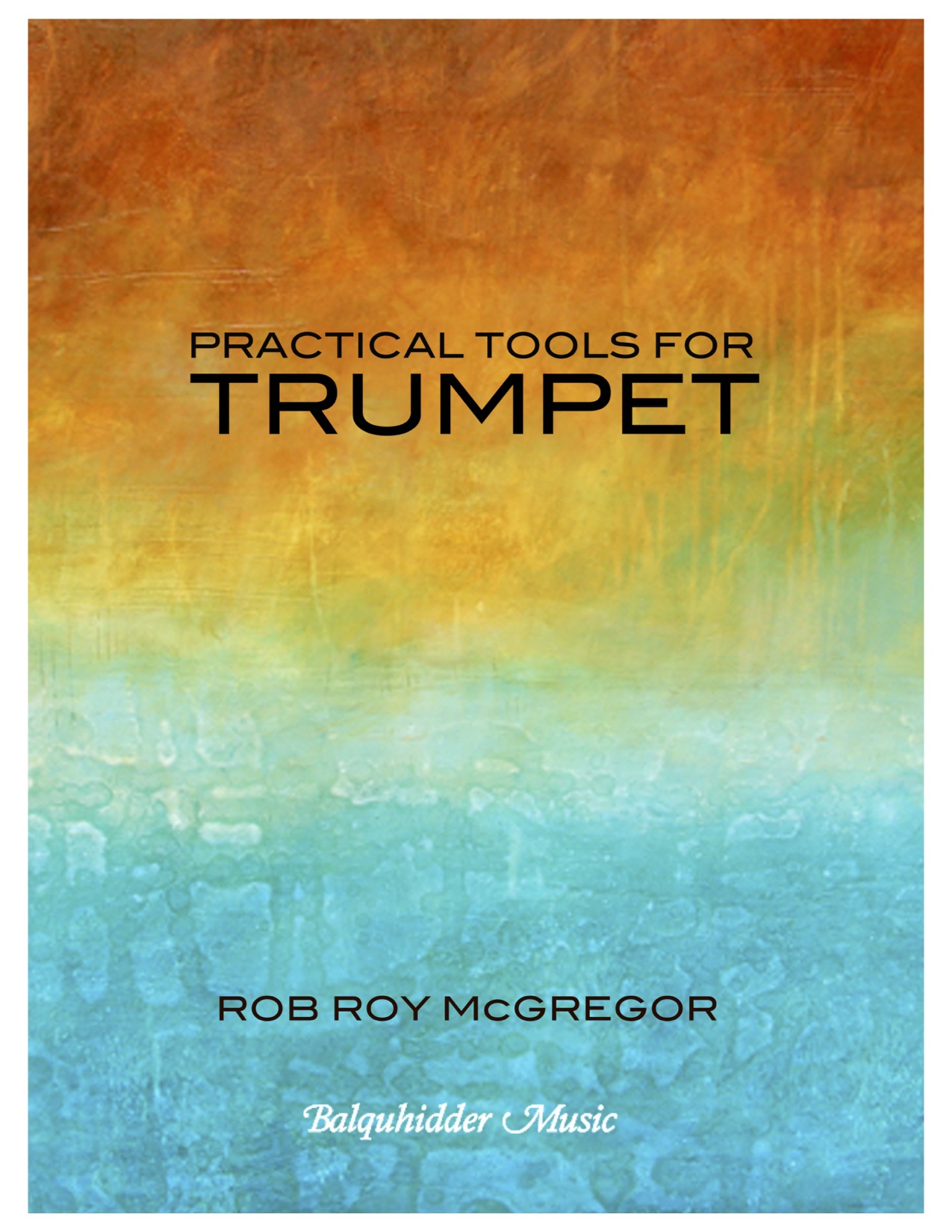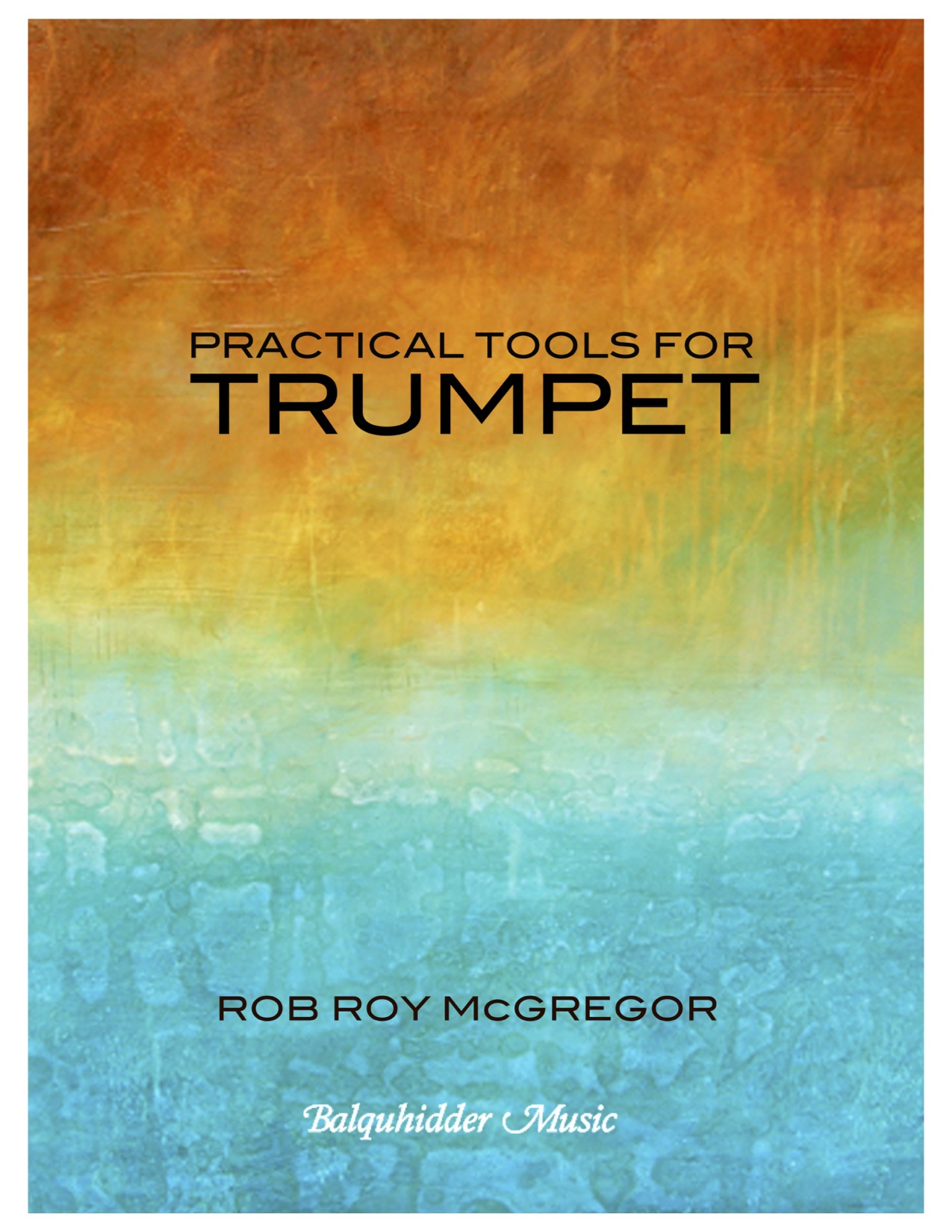 Practical Tools for Trumpet (McGregor)
Rob Roy McGregor
Practical Tools for Trumpet (2015)
His fifth book of trumpet resource and study material, benefiting from an additional twenty years experience since the Audition and Performance series. Some early adopters of this book are calling it his "Masterpiece".
"Practical Tools" is a collection of things that have been strewn around my studio for years. The unifying aspect is their usefulness.
The smaller section, Fundamentals, includes some drill patterns I have devised for my own use, based upon my own and others' inventions and some are drills from Clifford Lillya that might otherwise be lost to the out-of-print bin and may be unlike what you will find elsewhere. These things fall into the category of building and repairing. Whatever sort of work you happen to be performing, you usually need to practice what you are not doing on the job in order to keep your tone production in balance – your mind, also!
But the mass of the book uses the trumpet literature (orchestral, chamber and solo) as sources for specific problem solving – and for this there are numerous and inventive exercise groups to untangle the knots. This represents the real value of the book because it does more than just present difficulties – it also provides guides for how to solve them. I hope by these examples to teach you how to "divide and conquer" the problems presented to you. Whatever music is chosen, the progressive mastery of one piece extends to your abilities in all the others.
There are also pieces you may not often see and may get very little rehearsal time when you do - and wish you had worked them out earlier. Consider it a collection of awkward moments – and they can make your practicing more effective because they have real-world applications.
An overview finds material from City Noir (John Adams), Violin Concerto (Barber), Piano Concerto No. 2 (Bartok), Etude No. 2 (Charlier), Rumanian Rhapsody No.1 (Enseco), Sidereus (Golijov), Grand Canyon Suite (Grofé), The Planets (Holst), Intrada (Honegger), Fanfares from Symphonies (Mahler), Night on the Bare Mountain (Mussorgsky), Scythian Suite and Sinfonia Concertante (Prokofieff), Rhapsody on a Theme of Paganini (Rachmaninoff), Daphnis & Chloe, Ballet (Ravel), L.A.Variations (Salonen), L'Histoire du Soldat, Rite of Spring, Suite No. 2 (Stravinsky)
-- -- -- Rob Roy McGregor, 2015
BQ-110 (168 pages, 9x12, coil bound)